Understand Guardianship Like a Lawyer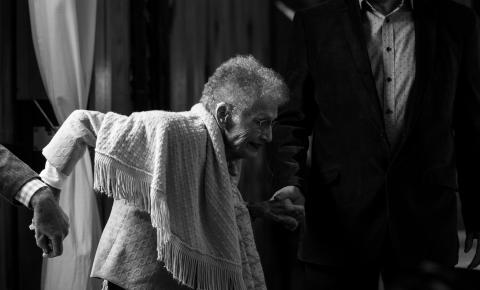 Why Would I Need to File for Guardianship?
The need for guardianship focuses on whether someone is competent to make proper decisions regarding their person (health care, living conditions), or their finances, whether the person truly understands what she is doing, and the consequences of it.
Legal guardianship means a relationship is established by the court, so a person can take care of another.
The guardian is the competent adult and the party who needs care is referred to as the alleged incapacitated person prior to the hearing, and as incapacitated afterward, if found to need a guardian.
Guardians are appointed by the court to make binding financial, health care and other decisions for another when the person cannot make decisions on his own.  If you need to seek guardianship, it's advisable to get an attorney.  There will be a hearing.
Children, incapacitated seniors, and developmentally disabled adults may need a guardian.
How Can I Become a Guardian?
To be considered for a guardian, you'll need to prove that you are:
A competent individual over 18 years old who will put the best interest of the child, incapacitated senior or developmentally disabled adult first
Able to physically fulfill all responsibilities
Available to have the time to adequately care for the person
Able to bring in enough income to live
Carefully consider if you want to accept the responsibilities and liabilities for another's actions. Ask yourself if you're willing to go through the court proceedings, and how it will affect your family, health and occupation. Then ask yourself, "Why am I filing for guardianship now?"
Once you decide this you'll need to petition the court to prove that the person is incapacitated. You'll need to supply evidence and may need to bring in an expert witness like a doctor, social worker, psychiatrist or psychologist. You may need medical records. The court may look at the alleged incapacitated person's intellect, their behavior and the opportunities available to the person and then determine if he is incapacitated.
As a petitioner, you must submit evidence that will convince a judge that he cannot make decisions for himself or take care of his health and safety adequately. You also need to know what you want as the outcome.
Where Do I File the Petition?
The petition for guardianship is filed through the Orphans Court, which is part of the Court of Common Pleas, and the alleged incapacitated person has a right to be at the hearing unless it would be harmful to him or her.  In that instance Judges may waive the requirement that the person be there.
Typically, when you petition the court, it will take more than thirty days to complete a guardianship. It may take between four to eight weeks for a hearing unless there is an emergency petition. Emergency petitions can result in you being in court within five business days.
You should note that emergency guardianships are not favored and are only issued in limited instances of true emergencies such as life or death situations.
In cases of guardianship there will always be a hearing. The hearing may be 10 to 15 minutes long or more.
What Happens at a Guardianship Hearing?
During that time, you'll state your name, your relationship to the alleged incapacitated person, and your explanation of why you're in court. You'll need to explain to the Judge what's going on, why are you choosing guardianship now, why it's necessary, and if you're appointed how you plan to proceed.  
The petitioner must prove that the child or loved one needs a guardian so Judges may spend time asking questions to develop it.
The hearing may be more complicated if there are objections or questions about specifics.
If you can prove the person is unable to properly care for him or herself, then you may be awarded guardianship.  However, there are a range of possibilities under the law. The courts will issue an order to set up the outcome.
What Types of Guardianship Can Be Granted?
Types of guardianships include guardian of the estate, guardian of the person and be "plenary" (given most all rights) or "limited" (limits placed upon the authority of the guardian).  A guardian of the estate allows the person to make decisions on financial matters whereas a guardian of the person allows the person to handle personal decisions including programs, where he or she lives, and non-financial matters.
Once established, the guardian is responsible for acting on the best interest of the ward. This may include taking care of ward's needs for shelter, financial assets, medical care and education. Courts may designate a separate "guardian of the estate" for financial purposes.
Are There Alternatives to Guardianship?
Yes, including power of attorneys, friends, advocates, and a circle of support that can help someone make decisions.  However, these options are only available if the person is competent and understands the gravity of allowing others to act on their behalf.  If a person is not competent, or is "incapacitated," you will have to pursue guardianship.
If you're facing a situation where you believe another person needs a guardian, contact Hynum Law for a free consultation.
We've served the guardianship needs of people in Harrisburg, Hummlestown, Middletown, Highspire, Halifax, Steelton, Dauphin, Millersburg, Susquehanna Township, Elizabethville, Lower Paxton Township, Swarata Township, Lykens, Derry Township, Getz, Paxtang, Berrysburg, Williamstown, West Hanover Township, Penbrook, Lower Swatara Township, Winconsico, Londonberry Township, East Hanover Township, South Hanover Township, Halifax Township, Conewego Township, Royalton, Lykens Township, Camp Hill, Carlisle and Mechanicsburg as well as many other areas of Pennsylvania.