Small Business Attorney: Hire One If You Started or Own a Business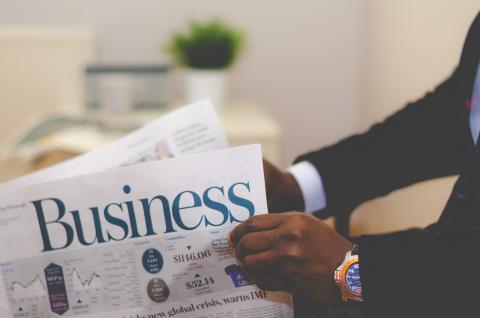 Entrepreneurs often ask, "Do I need a lawyer?" Most of the time, you may not need a one. But ask yourself this: when the transmission fails in your car, do you try fixing it yourself or do you call someone?
You, like all small business owners, have various talents and skills. Perhaps you're fluent in finance management, are a marketing genius, or know how to fix transmissions.
Regardless of your skill, you'll still encounter challenges that require legal assistance and experience. You'll apply for licenses and permits, create contracts, and hire independent contractors or employees. You'll have to run the business, too, as well as update partnership agreements, get an employer identification number (EIN), and contract with vendors. A good attorney can be invaluable as a trusted advisor and can help in any of these situations and more. They just won't fix your transmission.
Small Business Lawyers and Accountants are Invaluable
There are two professionals I encourage business owners to engage from the start:
An accountant and
A lawyer
The reasons for hiring an accountant are well known - prepare all your tax returns, set up your books, and avoid paying unnecessary taxes.
It's not as obvious why entrepreneurs need legal assistance. A good business attorney can provide invaluable assistance in almost every aspect of your business, from basic advice regarding best practices to minimizing liability. Yes, there are costs associated with consulting an attorney. These costs are minor compared to the emotional, financial, and time-consuming costs of trying to repair a business problem once it's occurred.
A great attorney is especially critical when dealing with complex issues like negotiating the sale of the business, when environmental issues arise, during government complaints, negotiating contracts, structuring the business and dealing with employee/independent contractor issues.
Quick Tips Regarding Business Lawyers
Like many other professionals, lawyers are becoming increasingly specialized. A professional who does mainly estate planning, real estate closings, or other "non-business" things may not be a good fit for your business.  You'll want a business attorney adept at handling issues encountered by business owners like contracts, leases, entity formation (Sole Proprietorship, Limited Liability Company LLC, or Corporation), taxation, licenses, intellectual property and the like.
Entrepreneurs and small business owners may put off hiring a lawyer until they receive a letter from the local government or are being sued. The time to form a relationship with a good business lawyer is before you are sued. Once you have been served with a Complaint, it's a question of how much it may cost to resolve the problem, be it legal fees or settlement.
While you may not like the idea of paying an attorney what you pay a lawyer to help you avoid trouble is often a fraction of what you'll pay to resolve an issue once it's already happened. It's the old "an ounce of prevention is worth a pound of cure" axiom. For example, if you're sued for discrimination based on interview questions you can respond by getting an attorney, paying legal fees, and damages or you could proactively consult an attorney to find out what's permitted to be asked during an interview and what isn't. This forethought avoids the problem in the first place.
Smaller firms will typically have lower overhead than larger firms, so you can often expect to pay lower rates at a small firm. Still, larger firms may benefit to your situation because they have access to different resources. Talk to the attorney. I believe one of the most important things in a relationship with an attorney is that the client feels confident and comfortable dealing with the lawyer. If that trust is not there, the relationship ultimately will likely fail.
Attorneys can be a stable resource for your business. They are there to protect your short-term and long-term interests. Small business lawyers should be part of your portfolio of business advisors.
Please keep an eye out for part 2 of this blog post, which will deal with the types of questions to ask yourself and a prospective attorney, when going through the process of hiring an attorney to represent your small business.