How to Select a Business Law Attorney for Your Business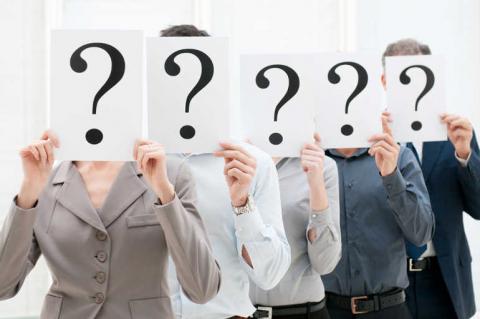 It's a new year. That means it's time to ensure your business is off to the right start for 2016.
Whether you're in the very beginning stages of starting a business, still in the planning phase, or, you're running an established business and have been at it for awhile, having a business law attorney on your side is important.
Attorneys who specialize in businesses know what's necessary to both form and protect your business. They're familiar with local and federal guidelines that could impact your operations and they're able to provide proactive advice that keeps you moving in the right direction.
So, where do you start? How do you select the attorney that's right for your business?
It doesn't have to be a challenge. Consider the points below to get started.
Remember the Benefits
You've seen it in the movies and other pop culture references. Many times, lawyers are portrayed as greedy, scheming or less than honest.
The majority of the time, this simply isn't the case. Most of us do what we do because we want what's best for our clients. We enjoy staying up to date on the latest regulations and passing the information that we learn on to you.
We have your interests in mind. Make sure that your new attorney feels this way. Seek out a connection that feels right. If you have doubts, ask questions. If your questions aren't answered satisfactorily or you feel rushed, move on.
Ask About Experience With Your Business Area
Certain attorneys have more experience in one area or another. They're familiar with various industries and business types.
The bottom line here is that you want a business law attorney that understands your business, or is willing to go the extra mile to research the specifics of your industry. A lack of experience doesn't have to be a deal breaker, but, extensive knowledge of the intricacies of your business is generally beneficial.
Explain Your Vision
Your attorney will work behind the scenes to help keep your business running according to law. This means that they have to understand your vision and goals.
Share this vision with your potential attorney. Talk about why you're doing what you're doing and why it's important to you. Your attorney should be able to identify with this vision. In other words, you should feel as though your business strategy and vision aligns with what your attorney brings to the table.
Consider the Value
Understanding how your business law attorney charges is important. Some are more flexible than others and some are more expensive.
However, cost should not be the only determining factor in choosing a lawyer.
Remember, you're paying for expertise that takes years of schooling and experience. You're looking for the individual or firm that will handle the complex legal matters you may face in the future, for a partner in protecting your business now and in the future. This is priceless.
Focus on Building a Relationship
Once you've had a consultation and selected the attorney that's right for you, start building a positive working relationship from day one.
Keep your attorney informed of your business happenings. Ask questions. Share updates. Provide insight when you're looking at making changes in the direction your business is going.
The more informed your attorney is, the more able he or she will be to provide the information and guidance that you need to protect your business while ensuring operations are smooth from a legal standpoint.
Are you looking for a business law attorney? Are you ready to get 2016 off to the right start? Consider Michael Hynum with Hynum Law for your business law needs. Call today to set up a consultation; we look forward to working with you.