Business Insurance: Are You Protected?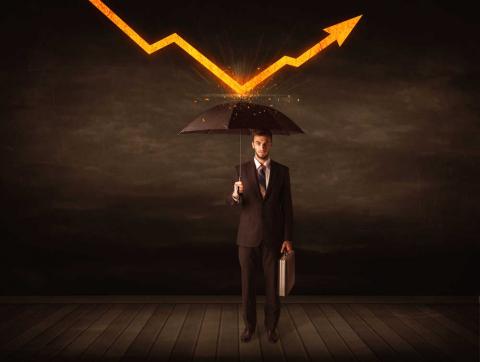 It can be frustrating to be a small business owner. While you are doing what you're passionate about and trying to make a difference, it may feel like you're extra vulnerable these days. There are many "don'ts" to consider when taking action, and sometimes it might feel like others are out to get you.
However, by taking the time to plan for things you may not anticipate, you could add an extra level of protection to your business, perhaps removing some of the stress that comes with worrying about what's ahead.
Whether your business is solely comprised of yourself, or you have employees, whether you work with customers online or in their homes, there are many situations that could leave you at risk for legal trouble. In fact, millions of civil lawsuits are filed each year in the U.S. against business owners. One way to protect your business (aside from working with a qualified business law attorney) is by purchasing small business insurance.
With so many options, what's right for your business? What's the difference between them all? Following are a few types of insurance to consider as a business owner.
Commercial Property Insurance
Property damage and theft can take place regardless of how mindful you are of your property and its security. Commercial property insurance is designed to provide compensation in the event of such losses. This insurance can also provide compensation for damage due to flooding, earthquakes and other natural disasters (depending upon the plan). Many landlords have specific minimums for this type of coverage, which is generally required when renting a commercial space.
Product Liability Insurance
If you produce a good or product of any type, that you sell or in any way distribute, you could be held responsible if something goes wrong. Whether the product is used correctly or incorrectly, and regardless of the warnings you have in place, you could be vulnerable for injuries, illnesses or other situations that could be linked to your product. Product liability insurance is designed to protect your business from lawsuits that arise due to any number of circumstances relating to your product.
Business Liability Insurance
While you hope it won't happen, there's always a chance that an employee or visitor to your office or storefront could experience an injury. Whether they trip over something you have out, burn themselves on hot coffee or something else entirely, even if you do not feel responsible, legally, you might be. Because of this, business liability insurance is important.
Business Interruption Insurance
Sometimes, life throws a curveball or two. Whether you are injured, fall ill or something else unexpected takes place, you may be unable to be as involved in your business as normal for one reason or another. This could leave you and/or your family wondering what next steps are and how to proceed.
While those questions are dealt with, business interruption insurance can allow your business to continue in its operations by handling monetary losses, salaries and more. These policies vary in what is covered, but it's important to find one that's right for you before an unexpected situation arises.
Each policy varies in what is covered and what is not, and certain policies that might be perfect for one business, might not be adequate for another. Because of this, it's important to speak with various agencies and to ask questions to be sure your business is covered appropriately.
Have other questions relating to the operations of your business or its coverage in the event of legal trouble? Call an experienced business law attorney, like Michael Hynum of Hynum Law in Harrisburg, Pennsylvania today to set up a consultation. We look forward to working with you.