Mid-Year Review: How is your business handling the top issues of the year?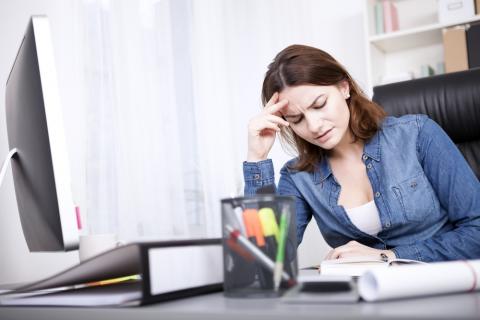 We've reached the mid-year point of 2015. As such, it's a good time to take an inventory of your business, to evaluate where you stand and to make a plan for moving forward. Earlier in the year, Entrepreneur released a list of the top issues small business owners would face in 2015. Where does your business stand? Where could you use guidance?
Tax Reform
Because of an extension passed by Congress in December of 2014, approximately 50 tax breaks were lengthened through the year. At the same time, the IRS made cuts to its work force while the Senate pushed to allow the government to regulate tax preparers. This means higher costs for small business owners and more pressure to stay up to date with legal issues relating to taxes.
To be sure your business is prepared for the rest of the year, and to make the next tax season less cumbersome, the time to act is now. Consider reviewing your financial records for the year, or implementing a new record-keeping system.
Health Care
As we've touched on in previous articles, companies with over 50 employees are now required to offer insurance to many of their employees. The Affordable Care Act has changed the way businesses of all sizes must operate and is accompanied by many regulations that require compliance.
Are you familiar with the Affordable Care Act and its requirements? Have you adjusted your business strategy appropriately? If you have yet to comply with the Affordable Care Act, now is the time to act to avoid legal penalties and/or action. If you have questions or concerns, now is the time to ask.
Taxation of Online Sales
While the Marketplace Fairness Act – passed by the Senate in May of 2013, but stalled during the 2014 session of Congress – has yet to pass, it's something for businesses to stay aware of. The Act is designed to level the playing field between physical stores and those who sell merchandise online by allowing states to collect sales tax on purchases made by residents, regardless of the seller's location.
If your company does business online, it's something to watch for. Are you operating in compliance with online tax regulations this year? Do you have questions relating to how you do business online?
Data Security
More businesses than ever are storing data in the cloud, and, as recent news stories highlight, more businesses than ever are also being hacked online. The President has called for new, stronger regulations in this area, and more changes are expected to be just around the corner.
How do you store your customer data online? Are you customers aware of your processes? Do you have a system in place to notify them if something were to go wrong unexpectedly? How would you protect your business in the event of a data breach?
These issues, along with the accompanying questions are designed to get you thinking. Where do you stand at the halfway point of 2015? Are you taking it one day at a time or are you working with a professional to ensure your business and your personal interests are protected?
If you've been navigating the system alone, now is the time to be proactive. Consider contacting an experienced business lawyer, like Michael Hynum with Hynum Law in Harrisburg, Pennsylvania. We are well-versed in the aforementioned topics and others and will work with you to answer questions and to provide guidance and legal support.
Contact us today; we look forward to working with you.